Elbe Sandstone Mountains - Lookout in the evening light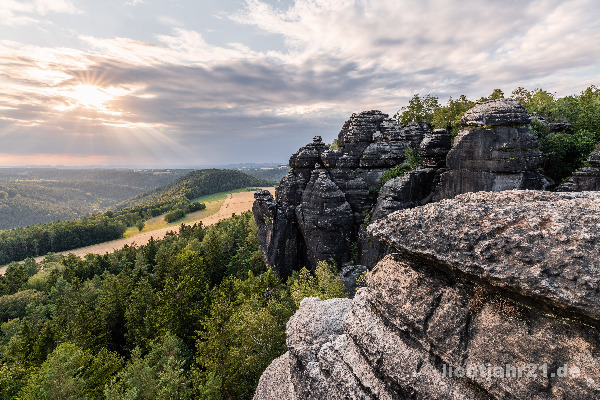 Story
The rock formations of the Elbe Sandstone Mountains offer spectacular views. In this shot, the development was based on Lightroom's "Merge photos: HDR" from 2 shots. The use of a graduated filter would have been difficult because of the image composition.
Picture description
Elbe Sandstone Mountains - View with rocks and wide landscape in the back light, evening light with sunbeams and light clouds, in the foreground sandstone rocks - Germany, Saxony, Saxon Switzerland
Shops
This image is available from the image providers listed here, among others. There you will of course receive the image without watermark.
The image portals offer you the opportunity to purchase this image as jewellery for your home or office, for example. A wide range of gift ideas can also be realised in this way.
---